Read Time:
6
minutes
Despite dedicated efforts underway to encourage women to explore careers in science, the majority of scientists are men. Sometimes, that fact causes people to mistakenly overlook the remarkable achievements of famous female scientists today.
What Will Scientists Discover Next?
---
Science news delivered weekly!
1. Katie Bouman
A Computer Scientist Who Led the Development of an Algorithm That Facilitated the First Image of a Black Hole
So much of the universe remains a mystery. Slowly but surely, though, scientific advancements are bringing some much-appreciated clarity. One of them occurred in April 2019, when Katie Bouman led a team that successfully used an algorithm to take the first picture of a black hole.
Several years earlier, Bouman delivered a TED Talk informing the world about how the Event Horizon Telescope could make it possible to finally glimpse of a black hole. In 2013, Bouman became part of the Event Horizon Telescope team that spearheaded the necessary progress.
As people marveled about the first black hole image, Bouman unintentionally found herself in a sticky situation. She headed one of four teams that worked on the black hole imaging project in 2019. Then she suddenly became the primary name and face associated with the effort. A sexist social media backlash against Bouman ensued, despite the scientist herself publicly clarifying that she was one member of a large and talented team.
That unfortunate outcome illustrates why it's so important to draw attention to hard-working female scientists while remaining aware of the extra challenges they often endure that aren't problematic for most men. Bouman was only 29 years old when the black hole photo brought her fame. She undoubtedly has a bright future ahead of her, which, hopefully, will involve further rightful recognition for her work, free from sexist feedback.
2. Ilissa Ocko
A Climate Scientist Focusing on Delivering Essential Information About Difficult Topics in Straightforward Language
Many people want to do something about climate change. However, they feel the issue is out of their control, or that people speak of it in an inaccessible, highbrow way. Ilissa Ocko, a climate scientist currently working for the Environmental Defense Fund, wants to help.
She prefers to convey the results of her work in ways that everyday individuals can appreciate and digest. By communicating with plain language and helpful visuals, Ocko is inspiring people to take action about the planet.
On her official site, Ocko mentions that creating infographics is her biggest passion. One example she created with colleague Greg Seroka explains what determines whether sleet or freezing rain may fall instead of snow.
Then, in 2017, readers learned nine reasons why scientists know humans are causing climate change. This is undoubtedly an emotionally charged topic. It's hard for people to know what's true. Ocko's crucial work helps cut through the noise and tell the public what they need to know and how they can make a difference.
3. Jeanette Epps
An Astronaut Who May Become the First Female on the Moon and Has Been Instrumental for Her Contributions From Mission Control
There's something inherently fascinating about space exploration. We look up to the astronauts who have chances to do things we can only imagine. In 1992, Mae Jemison became the first African-American woman to fly in space. She flew for more than 190 hours during that trip.
Jeanette Epps may achieve another first for women astronauts. She'll learn in 2022 whether she gets selected to go on the NASA Artemis mission. Artemis will explore the moon's surface and gather data intended to assist astronauts with establishing a permanent presence there. Epps would be the first female on the moon if chosen.
Epps experienced disappointment in 2018 when NASA pulled her from a planned flight without an adequate explanation. Soon afterward, Epps was still involved in essential work related to helping develop technologies on the moon that would facilitate a Mars exploration.
She's also proven herself instrumental to space crews even while back on Earth. While communicating from Mission Control in Houston, Epps recently assisted a team of American and Canadian astronauts working on the International Space Station by providing a step-by-step walkthrough of how to complete tasks.
Some of the information she gave involved troubleshooting a problem whereby the astronauts had difficulty removing a panel. Epps suggested which tool to use and gave usage tips.
4. Donna Strickland
An Optical Physicist Who Became Only the Third Woman to Win the Nobel Prize for Physics
Anyone who wants evidence that perseverance pays off should only look at Donna Strickland's life as an example. She was a 2018 winner of the Nobel Prize for Physics — only the third woman to have that distinction. Moreover, Donna's first scientific paper discussed chirped pulse amplification (CPA), which creates high-intensity laser pulses. That same topic not only sparked her long career, but it also related to her eventual Nobel Prize.
She has a 20-year teaching history at Canada's University of Waterloo and serves as the head of the institution's Ultrafast Laser Group. Strickland's work with CPA may not seem relevant at first. However, once you learn specialists use it while performing corrective eye surgery, the impact is clearer.
Besides earning a reputation for being one of the pioneering authorities on laser physics, Strickland wants to clarify that she's a scientist, and not merely a "woman working in science." Although she's one of the most famous female scientists today, Strickland confessed to The Guardian that the focus on her gender after her win was surprising.
The media coverage and interviews left Strickland taken aback. She described herself as an "ordinary human being" while speaking to reporters. Through it all — as well as for the foreseeable future — Strickland wanted to make science the priority. That's a respectable position, and there's no doubt her achievements will inspire people of all genders.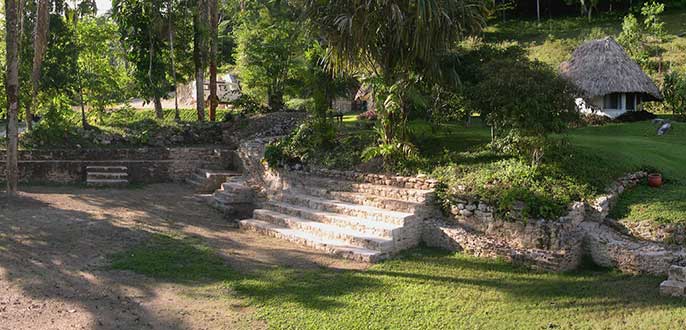 5. Holley Moyes
An Archaeologist Who Has Spent Decades Studying Belizean Caves to Learn About How Ancient People Lived
We've briefly examined the achievements of some women in space, so it makes sense to balance out the coverage by mentioning Holley Moyes, who's often found engrossed in work underground. She's an associate professor at the University of California, Merced. Moyes specializes in religious and cave-related archaeology associated with early civilizations.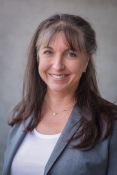 In 2014, Discover Magazine showcased her frequent trips to Actun Tunichil Muknal, a cave with chambers that stretch across five kilometers. There's a particular interest in the site, since the cave holds more than 1,000 Mayan artifacts from 700-900 A.D.. Checking out the cave's surroundings means venturing as much as a quarter-mile underground, assisted by local guides.
Also, in 2015, Moyes became the co-director of the University of California, Merced's, Spatial Analysis and Research Center. The facility uses geographic information systems (GIS) tools in innovative ways that may fall slightly outside the box.
Moyes is particularly interested in the use of caves for rituals. She's curious about what compelled the Mayans to perform their ceremonies in such dark, remote places. If you are eager to learn more about the subject, too, Moyes can help. She published a book called "Sacred Darkness: A Global Perspective on the Ritual Use of Caves." It goes beyond Belize and features such purposeful caves found all over the world.
Share Your Knowledge of These Famous Female Scientists Today
These examples show that science continually progresses, and women are often at the forefront of making those advancements. Unfortunately, a lot of the good news gets overshadowed by disappointing publicity about female scientists, such as the various discriminations and disadvantages they frequently face.
Indeed, it's crucial to make people aware of those problems, but individuals also need to know about the fantastic achievements made by females in the scientific community. Then, some will feel inspired to cultivate an interest in science, too. They may follow in the footsteps of the amazing women listed here, as well the countless other dedicated, smart and deserving females not mentioned.
We're always updating our content. Which famous female scientist would you recognize?